Now Accepting New Patients
Ages Newborn – 14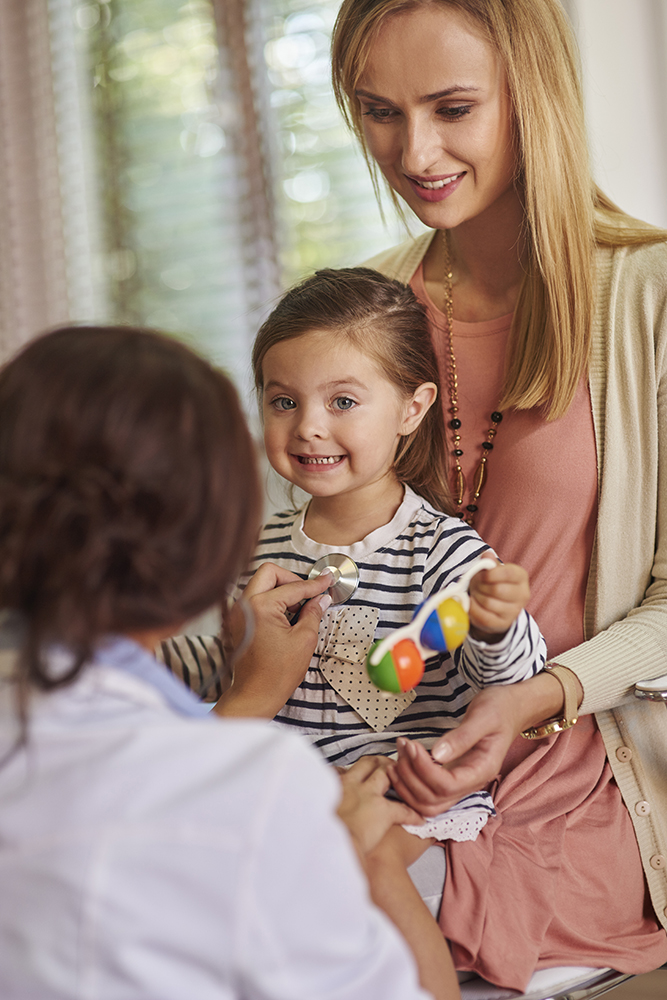 Do you have a newborn or are you moving to the area? We serve patients from birth to 21 years old and are accepting new patients from birth to 14 years old.
Our doctors expect all patients to follow and complete the full vaccine schedule recommended by the ACIP. For more detailed information on our policies and new patient forms, follow the links below.
Contact Us for your First Visit!
We are happy to answer any questions about existing or new medical concerns. Contact our office today, and we will get all your questions answered!
No Show Policy
Our goal is to provide the highest quality care in a timely manner. To achieve this goal, we have established an Appointment Cancellation/No Show Policy. If you need to cancel your child's routine appointment, please call 24 hours prior to the appointment time. If you need to cancel your child's sick appointment, please call at least 2 hours prior to the appointment time. Patients that miss their appointments without prior notification are sent a letter after the first and second offense. Patients may be terminated, at the discretion of their PCP after missing three appointments without prior notification.
Vaccine Policy
We only accept patients who follow the ACIP recommended vaccine schedule. As pediatricians, we strive to keep children healthy while practicing evidence-based medicine. Vaccines are a crucial aspect of keeping children healthy. If you have concerns or questions regarding vaccines, we are happy to discuss them with you. The American Academy of Pediatrics reiterated in its most recent statement on vaccines; "Immunizations are a safe, effective way to protect children from disease, including some cancers, as well as hospitalization, disability, and death." Follow the link to view the vaccine schedule recommended by the AAP and ACIP.
Insurances
These are the major insurances that we will file claims to, for patients. If you do not see your plan name listed, please call the office to see if we are in network with your plan.
Medicaid Direct

UHC Community Plan

Healthy Blue

AmeriHealth Caritas

Wellcare

Blue Cross Blue Shield

United Healthcare

Medcost

Cigna

Humana

Crescent

Tricare Standard

Aetna